Hi everyone!
Our world cup theme had me a bit stumped for a while thinking of an OTP creation but inspiration finally came!
When I was little my sisters and I were all marching girls. I still do it now but not for competition, just for fun and exercise and its called Leisure Marching, but there is still competition marching out there. Along the way we won some medals and had a lot of fun travelling round the South Island. My medals have always lived in a cardboard box in the bottom of a drawer, so I decided to create something to put them.
So that is my challenge to you. I want you to create something to put all your or your childrens sporting achievements in, like medals, badges, mini albums of tournaments or certificates. It can be anything - I found my box in a fabulous junk shop in Rangiora, cheap as chips!
Heres mine: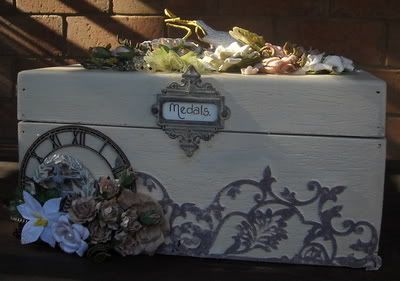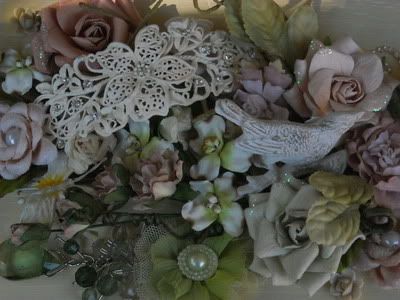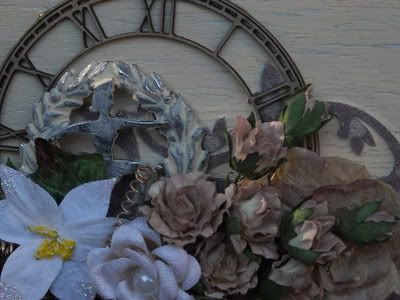 There you have it, thats the outside. I have painted the whole box and then covered it in Jo Sonyas crackle medium and then used soft grey ink to rub into the cracks. the metal is just painted and whilst still wet rub off the excess so the paint is left in the grooves - one o Tim Holtz's tricks! You can see in the bottom left corner I used a Marching badge and done the same thing to that as well. Inside I have x3 jewellery boxes with the inners taken out, one for gold, silver and bronze. I have still to decorate the outside of those - I'll post that later. Have fun and I can't wait to see what you come up with!